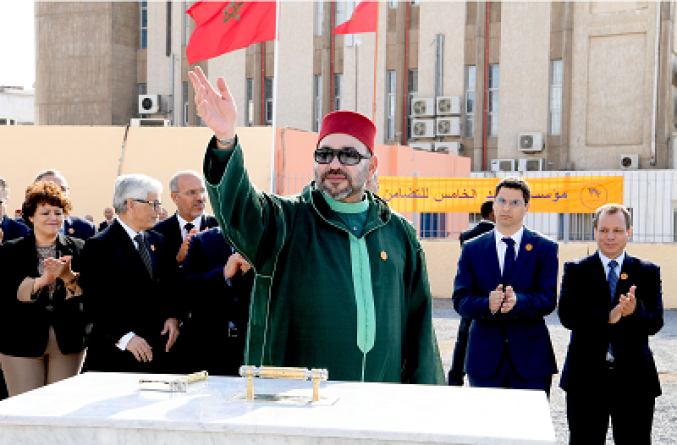 This project illustrates the Sovereign's particular interest in the training of young people, particularly those from precarious families, as well as His firm desire to associate this fringe of society with the various reforms initiated at the level of the Kingdom, and to promote access to various mechanisms and means of social integration and professional integration, in particular through qualifying training in job-creating sectors.
It also reinforces the royal will to promote the use of renewable energy-based equipment, the objective being to optimize the exploitation of Morocco's natural resources, preserve its environment, sustain its economic and social development, and ensure the future of future generations.
Mobilizing investments of around 8 million dirhams, the future Centre, which will be built on a 1,700 m2 site, will offer vocational training for around 400 trainees per year in maintenance of electrical, thermal and air conditioning equipment, and materials using renewable energies.
To do so, this project will require workshops for electrical installation, industrial maintenance, sanitary and thermal equipment installation, commercial refrigeration and air conditioning, and renewable energy, as well as classrooms, computer rooms and a library.
The Training Centre for Maintenance and Renewable Energy Professions, which will be completed within 12 months, is the result of a partnership between the Mohammed V Foundation for Solidarity and the Office for Vocational Training and Work Promotion, which will also provide management and educational support.