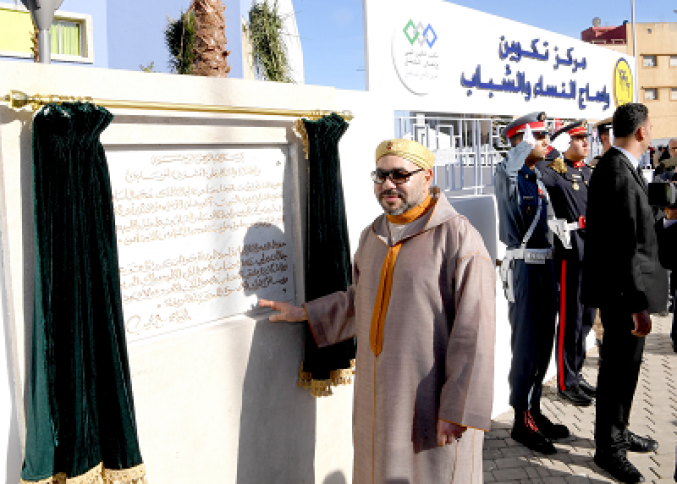 A real stepping stone towards the socio-economic integration of young people, particularly those from disadvantaged backgrounds, this structuring project opens up new prospects for the beneficiaries who will be able, thanks to qualifying training, to enter the labour market and improve their living conditions and those of their families.
This Centre, whose construction work was launched by His Majesty the King on 8 June 2017, testifies to the Sovereign's particular interest in the development of women and young people and his desire to provide them with various tools for better access to development.
This solidarity project, set up as part of a participatory approach with representatives of civil society, aims to support women and young people in Tit Mellil, to promote their access to various tools and means of social integration and professional integration, in addition to improving the school and educational level of beneficiary children.
Built on a 3,640 m2 estate, the new Centre houses a women's and youth vocational training centre with workshops in cooking and pastry, sewing, hairdressing and beauty, aluminium carpentry, building electricity, computer network and business training rooms, a library, as well as a multimedia room.
The Women and Youth Training and Integration Centre also includes a centre for school, extracurricular and pre-school activities, housing training rooms for pre-school teachers, literacy, tutoring, pre-school education (small, medium and large section), a rest room, a kitchenette, a children's playground, a multipurpose room, and an association area.
The creation of this Centre is the result of a partnership between the Office of Vocational Training and Labour Promotion (technical supervision), the Mohammed V Foundation for Solidarity, the Mediouna Provincial Council, and the Support Association of the Tit Mellil Training and Integration Centre for Women and Youth (management).